Welcome to Casa Destino Mexico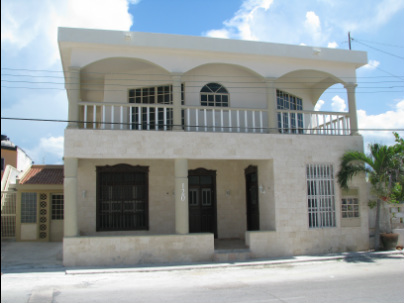 Casa Destino Mexico is finished in local cut stone. To the left is the entrance for the Casita and stairs to access the second floor units. The two studio units are at the front with patios that catch a glimpse of the gulf and surrounding Mexican town.


---
Backyard of Casa Destino Mexico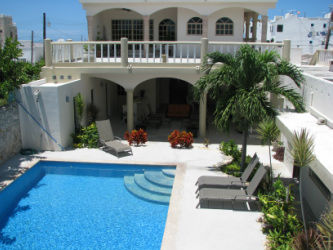 At the back of the house is a large, deep pool with surrounding deck for sunbathing. There is also a lower covered patio area with wetbar and washroom facilities. Access to the one bedroom unit is off the large upper terrace that is available for guests use.


---
Pool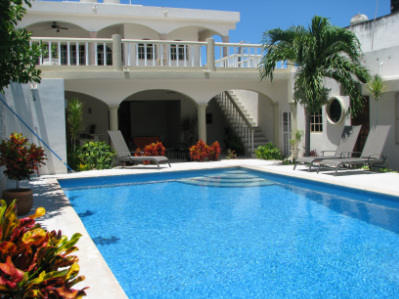 The 5 by 10 metre pool with a shallow and deep end is ready for guests to enjoy. A pool deck with lounge chairs surround the pool so you can soak in the rays.
---

Casa Destino Mexico
Calle 21 #120 between 58 and 60
Progreso, Yucatan, Mexico
info@CasaDestinoMexico.com
Mexico cell: 999-907-4043
Canadian phone: 204-800-9737